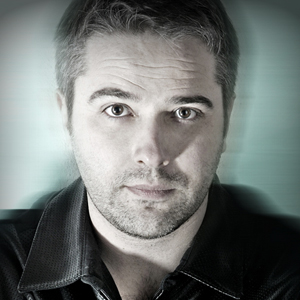 If Daft Punk can be called supreme rulers of the Kingdom of French Touch, DJ Falcon (of "So Much Love to Give" fame) would be their wise wizard and his cousin, Alan Braxe, would be their solitary knight. Nicknamed after the French region of his upbringing, Brax, Alain Quême has earned himself a place amongst the filter house elite. His discography starts in 1997 with "Vertigo", which was released under Thomas Bangalter's Roulé label. A year later, Bangalter, Braxe and French crooner Benjamin Diamond made house history with a little song called "Music Sounds Better With You", under the moniker Stardust.
At the dawn of the new millennium, Alan Braxe and co-pilot Fred Falke open up the record label Vulture Music and together dropped another French house classic, "Intro". From here, Alan Braxe along with Fred Falke (and on the occasion Kris Menace) craft their own brand of 80s synth-drenched tracks like "Most Wanted" and "Rubicon", even as the French house scene deflated in the early 00s.
The last few years have seen Braxe and Falke build their name as remixers, synthing-up & funking-out artists from a range of genres, including Death From Above 1979, Jamiroquai, Kelis, and Justice. As of late, Alan Braxe has been producing a gutter-grime electro tune here and there, exploring a different sound. One of such tracks, "Addicted", has found itself on French indie label Kitsuné Music's Kitsuné Maison Compilation 5, which was released earlier this month.
[audio:vertigo.mp3]
Alan Braxe – Vertigo [Roulé – 1997] BUY
And so begins Braxe's transformation from a bumbling musician in Paris to a French touch deity. A track with syncopated percussion and a swirly sequencing, it was then converted into a filtered, high-powered hit by Bangalter himself. Bangalter's Virgo edit eventually found shine time on some of the BBC Essential Selection Compilations, but Braxe's original withstands the test of time better.
[audio:fallinlove-alanbraxeremix.mp3]
B.O.C. Productions – Fall in Love (Alan Braxe Remix) [Chez – 1999] BUY
This pre-Vulture era track is more French touch groove than 80s synth, as evident in the bassline. Essentially a dub of the original mix interspersed with vocal stabs, one can get a sense of the deeper side of French touch popular at the time.
[audio:mostwanted.mp3]
Alan Braxe & Fred Falke – Most Wanted [Vulture – 2000] BUY VINYL | BUY DIGITAL
"Most Wanted" was Intro's b-side buddy on the Running EP, Vulture Music's first release. The track samples from "Don't Stop" by disco-era songwriter, producer, and Guitarist Geoff Barstow. under his K.I.D. project. Braxe and Falke pump a mellow bassline into the sample, filter it, and voila, you've got an italo-disco influenced jam for the year 2000.